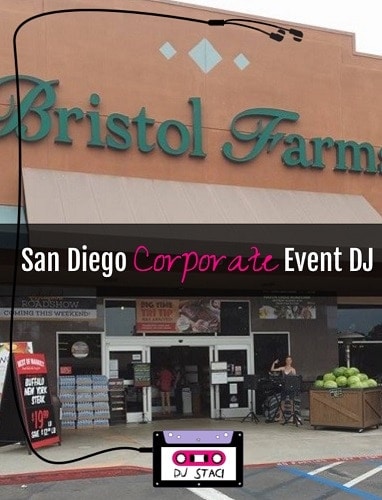 How is a San Diego corporate event DJ different from, say, a wedding DJ or a night club DJ? In my experience DJing for corporations like L.A. Fitness, Boost Mobile, Baskin Robins, the SLS Casino in Las Vegas, and many others, a corporate event DJ needs to generally be able to:
play appropriate music with very little input from the client–unlike a wedding where the bride is likely to provide a "must play" and "do not play" list in addition to acceptable genres and so on…at a corporate event, the instructions may be as vague as "family appropriate" or "something upbeat"
represent the company or brand in an appropriate and professional manner–i.e. I eat Baskin Robbins ice cream when I'm DJing the grand opening of a new Baskin Robbins store (tough, I know) or I listen with respect while the Marine Corps ball's guest of honor is giving his speech…even though I'm not yet on the clock
work well independently–often times the professional event planner who hired me will never even meet me and the company representatives working at the event are often too busy running a raffle, greeting investors, or performing their work duties to pay much attention to the San Diego corporate event DJ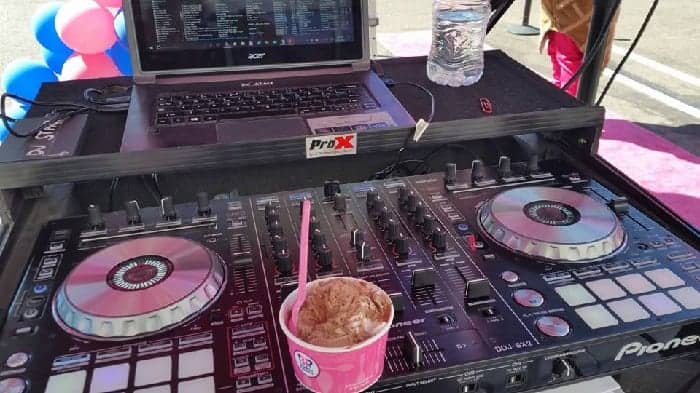 CORPORATE EVENTS ARE NOT FOR EVERY DJ
Some DJs may find corporate events to be on the boring side because there is often no audience dancing right in front of us (like at the SLS Casino…I was being broadcast live throughout the entire casino–including the music when people were put on hold by the operator…but I had no dance floor in front of me). It can also be challenging to DJ corporate event like conferences and mixers because we are generally just background music–there is a sense that people aren't giving us their full attention like they would be at a night club or wedding reception.

PROFESSIONAL COMPANIES WANT PROFESSIONAL DJs
Sadly, many mobile DJs are uninsured, self-trained hobbyists, so companies may worry about their punctuality, organizational skills, time management, consistency, equipment, appearance, and so on. A professional organization wants to contract with a fellow professional…as planning an event is already stressful enough. Often times companies need the DJ to submit a professional invoice–it's nice to know the San Diego corporate event DJ they've chosen has an invoicing system already in place (as well as a written contract).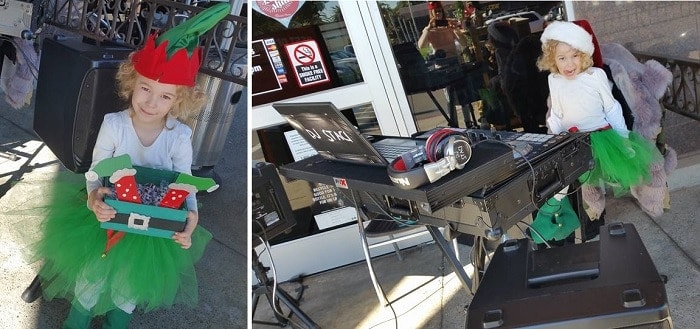 A SALES BACKGROUND — CHECK!
At many corporate events, there is some kind of marketing, advertising, or sales element involved. When I played Christmas music in front of the Bristol Farms grocery store in December, I wasn't too proud to pass out coupons and flyers to the shoppers entering the store. The manager didn't ask me to or expect me to, but I offered.

Frequently, the sales element can be more subtle. As the host or MC for corporate events, my word choice, tone of voice, body language, and attitude can make a big difference in how many people donate at the fundraiser, buy gym memberships at L.A. Fitness, or order a drink special at the bar.
In addition to being a business owner myself (of course), I have studied marketing (in fact, I'm a bit of a marketing guru in the wedding community–click here to see for yourself), worked with business coaches, and so on. I have a clear understanding of how my role at your corporate event can impact "the bottom line." Hey, let's kick things off by cross-promoting each other–yea!

THE RIGHT EQUIPMENT
While most festival-type corporate events provide a backline, "average" corporate events require the DJ to provide their own equipment…and these corporate events are often much larger than private parties and weddings. For that reason, it is important that the San Diego corporate event DJ hired has high-powered, top-of-the-line speakers and microphones. A dedicated subwoofer may also be a good idea. It definitely reflects poorly on a company when the sound system or host/MC for their event is not audible.

IF YOU'RE LOOKING FOR A SAN DIEGO CORPORATE EVENT DJ…
Please contact me! I am passionate about corporate events whether they are low-key parking lot parties for Boost Mobile or fancy conferences with hundreds of attendees from around the world like Social Media Marketing World. In addition to being a professionally-trained MC and professionally-trained DJ, this is my full-time career…so, yes, I'm insured, have a professional invoicing system/contract, and my cream-of-the-crop 2,000 watt speakers, brand spankin' new microphones, and I would love to make your acquaintance.

A few other selling points…I have a Bachelor's Degree in Sociology from the University of Redlands, where I graduated in 3 years with honors and as an All-American athlete. I've been a full-time DJ for 7 years. About 80% of my corporate clients are repeat customers. References available upon request.

Save
Save
Save
Save
Save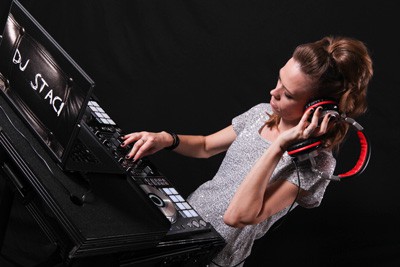 "You can go your own way"...and unsubscribe any time.