DJ Staci is a full-time, bilingual, female San Diego wedding DJ and MC with 7 years of experience. She trained professionally with both the Scratch Academy & MarBecca Method (the gold standard for wedding MCs). DJ Staci has performed everywhere from the Las Vegas strip to the Stagecoach Festival, at celebrity weddings, and for companies like Boost Mobile, L.A. Fitness, and Baskin Robbins. She is a trend-setting industry leader whose "wedding know how" is read by other DJs worldwide in her Mobile Beat Magazine column. Scroll down to learn more.
ARE YOU LOOKING FOR A SAN DIEGO WEDDING DJ WHO…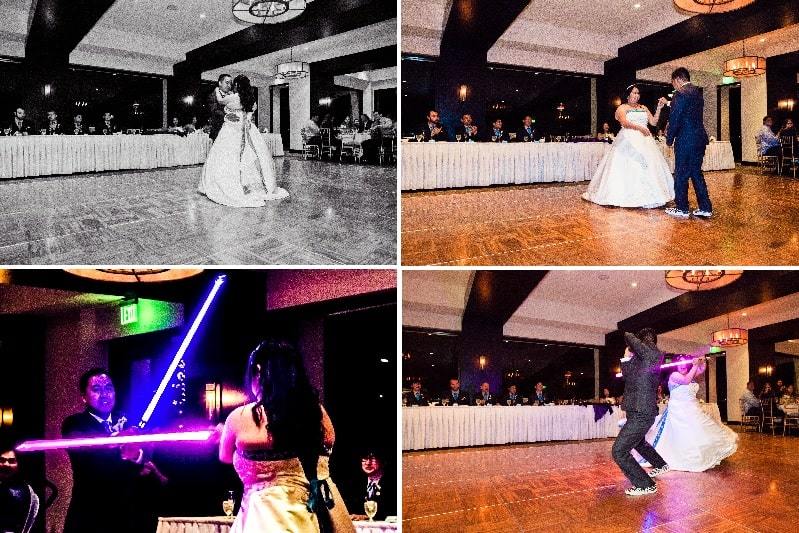 HELPS COORDINATE THE SURPRISE LIGHT SABER BATTLE DURING YOUR FIRST DANCE?
…WHO HAS PROFESSIONAL WEDDING MC TRAINING?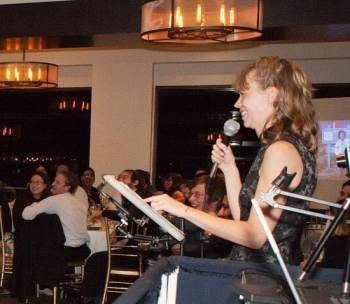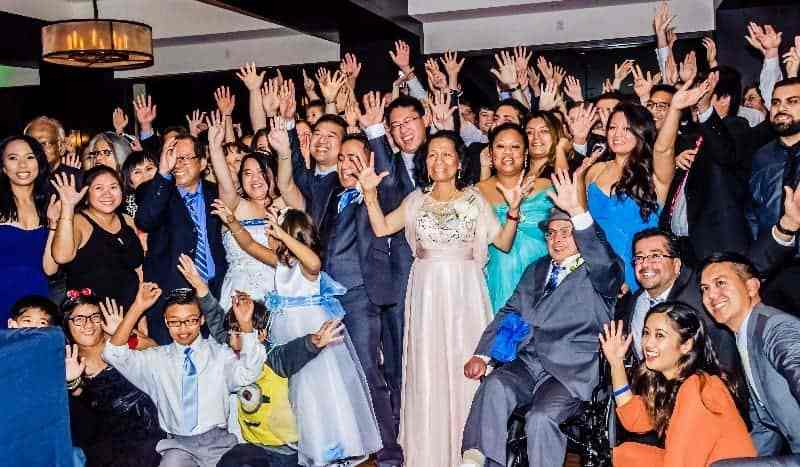 …WHO HAS TRICKS LIKE TAKING A GROUP PHOTO ON THE DANCE FLOOR RIGHT BEFORE STARTING THE DANCE MUSIC (INSTANTLY PACKED DANCE FLOOR)?
…WHO GETS THE GOOSE & MAV IMPRESSIONS GOING WITH "YOU'VE LOST THAT LOVIN' FEELING"?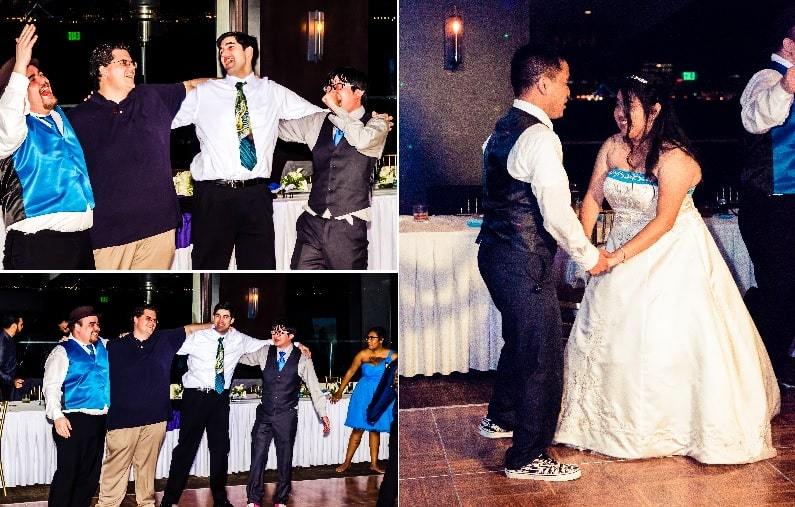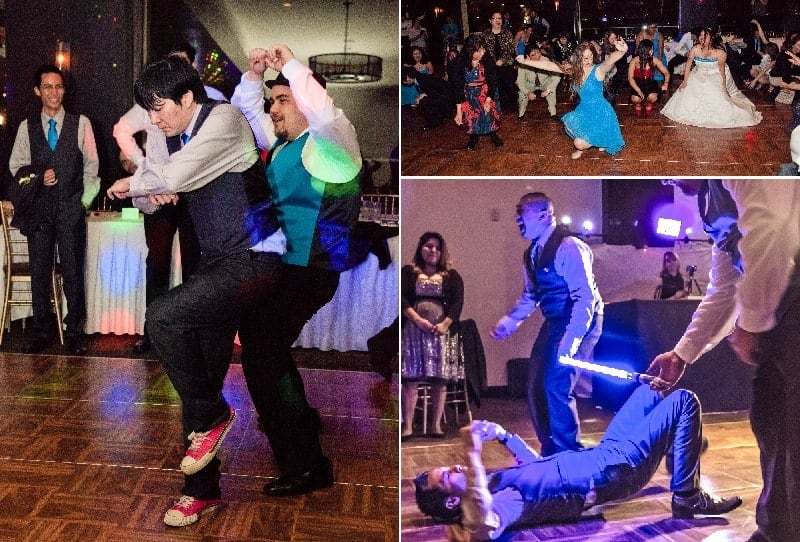 ..WHO THROWS "THE FRESH PRINCE OF BEL-AIR" THEME SONG INTO THE MIX?
Get instant access to DJ Staci's full price & package list!
…WHO ANNOUNCES LAST CALL BY PUTTING ON HER OWN REMIX OF LMFAO'S "SHOTS" & TELLING EVERYONE TO GRAB ONE LAST SHOT?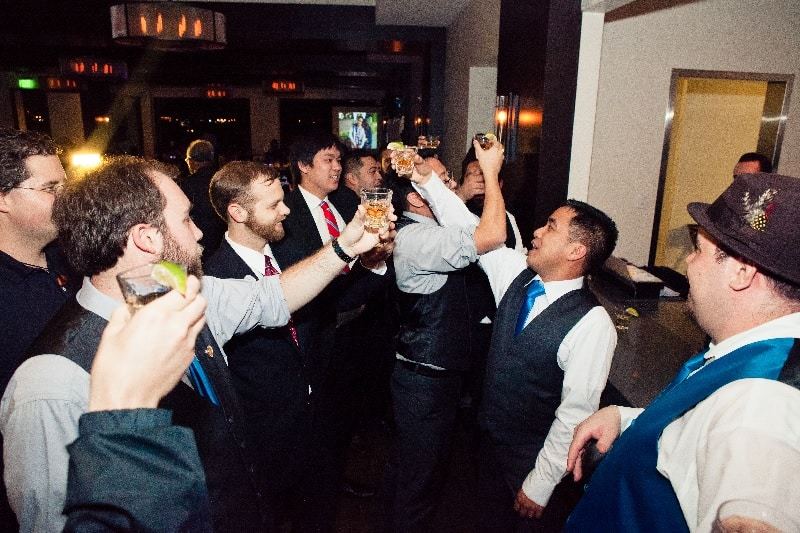 …WHO CAUSES CONSERVATIVE, SOFT-SPOKEN GROOMS (LIKE RYAN) TO BUST OUT IN A CARTWHEEL?
…WHO PACKS THE FLOOR WITH A 4 NON-BLONDES SING-ALONG TO "WHAT'S UP"?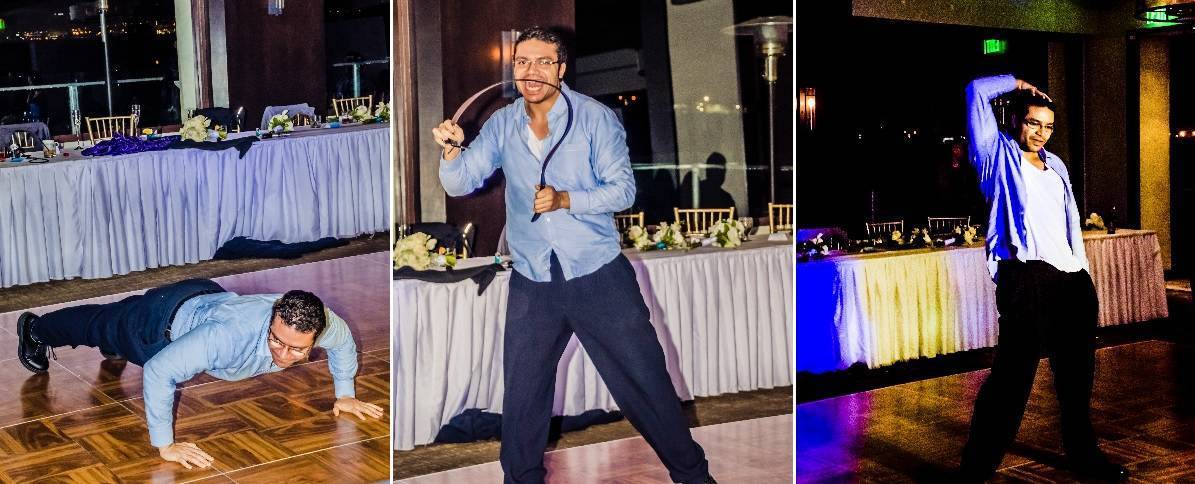 …WHO CAT CALLS DURING A PG-13 STRIP TEASE TO GINUWINE'S "PONY"?
…WHO HAS CREATED SUCH AN ENERGY THAT DURING THE LAST DANCE THE GUESTS "GROUP HUG" THE NEWLYWEDS WITH NO PROMPTING FROM THE DJ?
See DJ Staci in action from the ceremony to the last dance