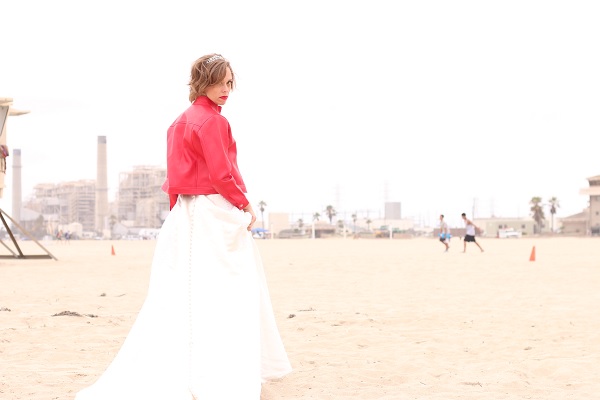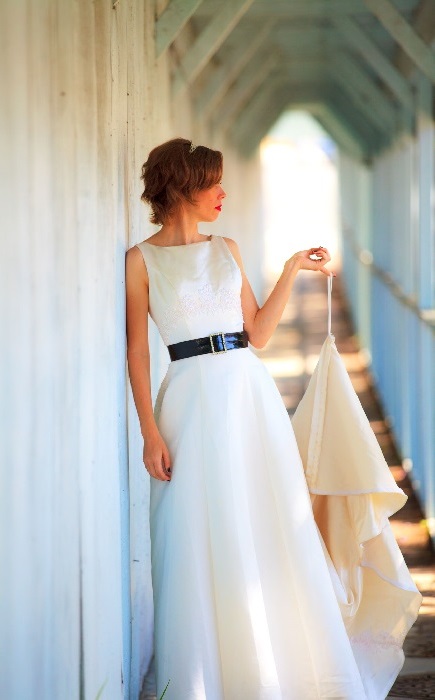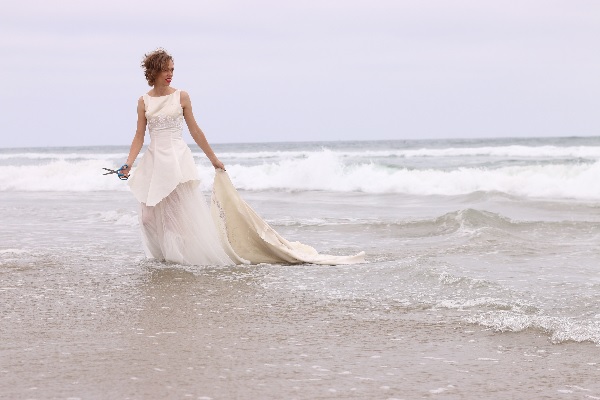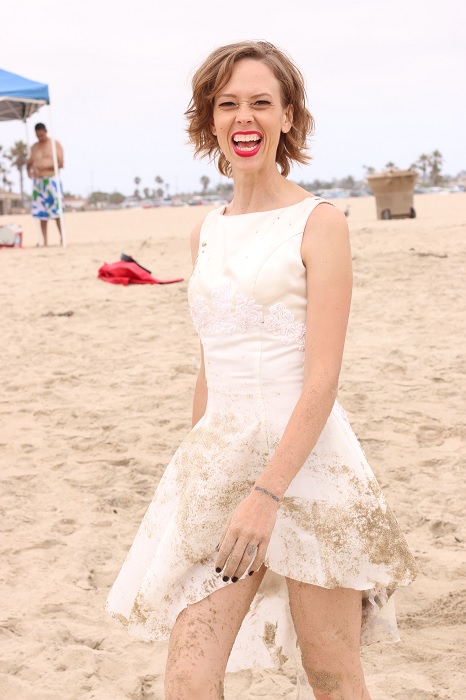 Save
Save
Yep…I was a leather jacket bride. Well, at least I was at this "second chance" trash-the-dress photo shoot I did. At my real wedding, I traded services with other wedding vendor friends. It was a disaster. I hated my hair. I hated my make-up. This basically means I hated all the photos. But, worst of all, I felt completely betrayed by my DJ friend who required constant babysitting all night long…sigh! Trusting someone else with YOUR music is huge. I get it.
A lot of DJs will tell you about how they studied Sound Engineering or Music Theory in school. I studied Sociology…reading crowds, understanding different cultures, the places of rituals (like weddings) in our worlds. I was an over-achiever (I still struggle with perfectionism!)…All-American athlete, graduated with honors, debate scholarship…I was the first person in my family to go to college, and I managed to finish in just 3 years.
After college, I was bored. Cubicles are not for me. I wondered if I'd been sentenced to a life of mowing my lawn and commuting. I tried job after job…but nothing was right. Finally, when I was 29, I found DJing. By this time, I knew only one thing for sure–I needed to be self-employed. And showing up to someone's event felt like showing up to a track meet. I had one chance to get it right. A lot of people can't handle that kind of pressure, but the thing most people fear above all else (public speaking) had been my school pastime…so I thrived.
I took DJ lessons from the Scratch Academy. I attended the "gold standard" of wedding MCing workshops (the Marbecca Method). I started attending industry conferences like Mobile Beat and  the Wedding MBA. In 2013, I finally took the plunge from part-time to full-time DJ. The opportunities kept getting bigger and bigger until I found myself up on a stage in front of a 30,000 square foot dance floor at the Stagecoach Festival or driving to Vegas with a car full of gear. People bought me plane tickets to come DJ their weddings abroad…I even found myself at a few celebrity weddings.
If you follow me on Facebook, you'll see I post frequently with #BestJobEver. I worked damn hard to get here, but I am truly blessed. I am now a staff writer for "Mobile Beat" DJ magazine and BookMoreBrides.com. I have spoken in front of 500 industry colleagues at the Wedding MBA conference. My writing has also appeared in "Wedding Planner Magazine,""San Diego Style Weddings," and OffbeatBride.com. My weddings have been featured everywhere from Wedding Chicks to the local San Diego newspaper.
I have an amazing 5-year-old daughter, Jennifer. We are strict vegetarians who love dancing it out, "Super Girl," and gummy bears. She's my little #GirlBoss in training, and she blows me away everyday with her enormous heart, generosity, and kindness.
Thanks for reading! Rock on.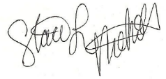 Save
Save