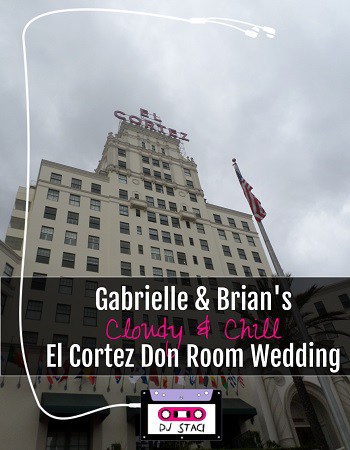 Of all the San Diego wedding DJs out there, Gabrielle (aka "Gabe") and Brian chose me to DJ and MC their laid-back and super chill El Cortez Don Room wedding on Saturday, May 6, 2017. Yea 🙂 Not only is Gabe at the end of her second trimester of pregnancy but these two doctors, as you might imagine, had a pretty "professional" group of friends. Operation "Cut Loose: Remove those Suit Jackets" was on…DJ Staci reporting for duty!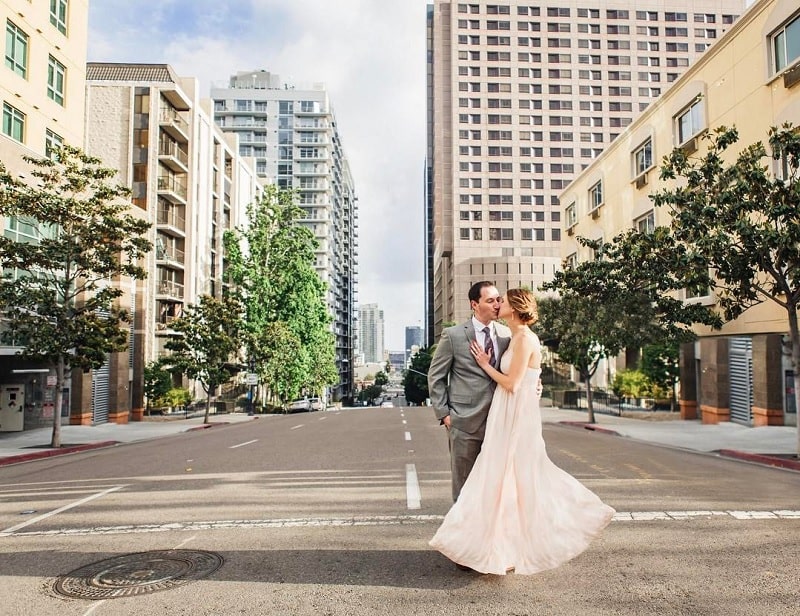 THE LOVE STORY
This couple was pretty private, but Gabe let me share the "Reader's Digest" version of their engagement story as I introduced their First Dance. In April 2016, in a hotel room in Santa Barbara on a weekend away, Gabe casually popped the question and proposed to Brian. The rest is history 🙂

THE EL CORTEZ DON ROOM WEDDING RECEPTION
Gabe & Brian got hitched at the courthouse, so they wanted their El Cortez Don Room wedding reception to be very laid-back, informal, and chill. There was no Grand Entrance, dismissing tables, formal pie cutting (no cake), or garter/bouquet toss. Their First Dance was also very upbeat as they chose Queen's "You're My Best Friend" and we asked the guests to circle up around them on the dance floor and be-bop along with the newlyweds as they danced.

THE PLAYLIST
For the cocktail hour, the bride and groom requested Big Band/Old Jazz/Swing to include "The Way You Look Tonight" by Frank Sinatra and "Our Love is Here To Stay" by Ella Fitzgerald or Billie Holiday. For dinner, Gabe & Brian wanted to turn the energy up a bit with Soft/Classic and Guitar Rock to include "Beast of Burden" by the Rolling Stones, "Into the Mystic" by Van Morrison, and "Strong Enough" by Sheryl Crow.

Again, I was honored to be the one and only San Diego wedding DJ that Gabe & Brian trusted with the music for their El Cortez Don Room wedding. Thank you!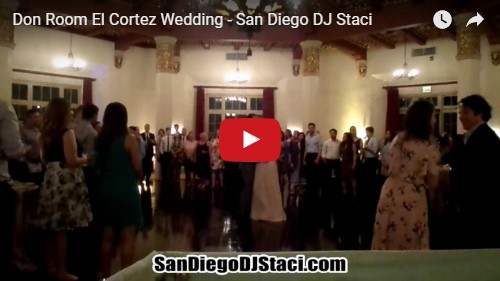 SAN DIEGO WEDDING VENDOR LIST
Here is the amazing team of San Diego wedding vendors I had the pleasure of working with on Saturday:
Save
Save
Save
Save
Save
Save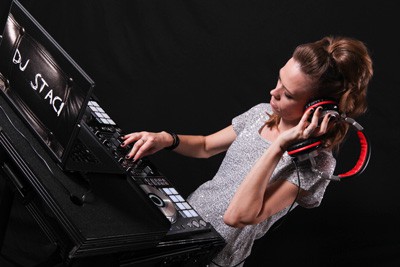 "You can go your own way"...and unsubscribe any time.